Oh hey! Don't mind me. I've just decided to write a journal post about a trip I took nearly two years ago. What? Why? Well, it's like this... I simply haven't taken the time to put my photos and thoughts on virtual paper. Seeing how I'm preparing to travel to Scotland next month, I thought it was perfect timing to revisit my first stay there. Makes sense, no?
Seriously, though, I absolutely love Scotland, and this summer my husband, myself and two friends are going on holiday to the Scottish highlands as well as to Edinburgh! Two years ago Matthew (my husband) and I were fortunate enough to stay for the better part of a week in Scotland. Neither of us are golfers, so when we made our hotel arrangements, we were unaware that the 2015 Open Championship was being held the exact same week of our Scotland holiday, so we were shocked at the cost of hotel accommodations. It wasn't until we had checked into our room, and questioned the manager about the expense compared to the look of the room, that we discovered we had picked THE most expensive time of year to stay in Edinburgh. Live a learn, I suppose.
Our 2015 visit included renting a car to explore outside the city. We headed for Glencoe, which is part of the Scottish Highlands. If you follow me on social media, or have read any of my travel posts, you probably know I LOVE Ireland and all its beauty. And while it is still my favorite place on earth, I can honestly say that I've never experienced such natural beauty as the day we drove through Glencoe. At one point, my husband pulled the car over so we could get out and just marvel at the sites. I'm not at all embarrassed to tell you that I was so taken by the beauty, I began to weep. There is something incredibly spiritual about the Scottish Highlands. If you have a travel bucket-list, I strongly urge you to include the Highlands.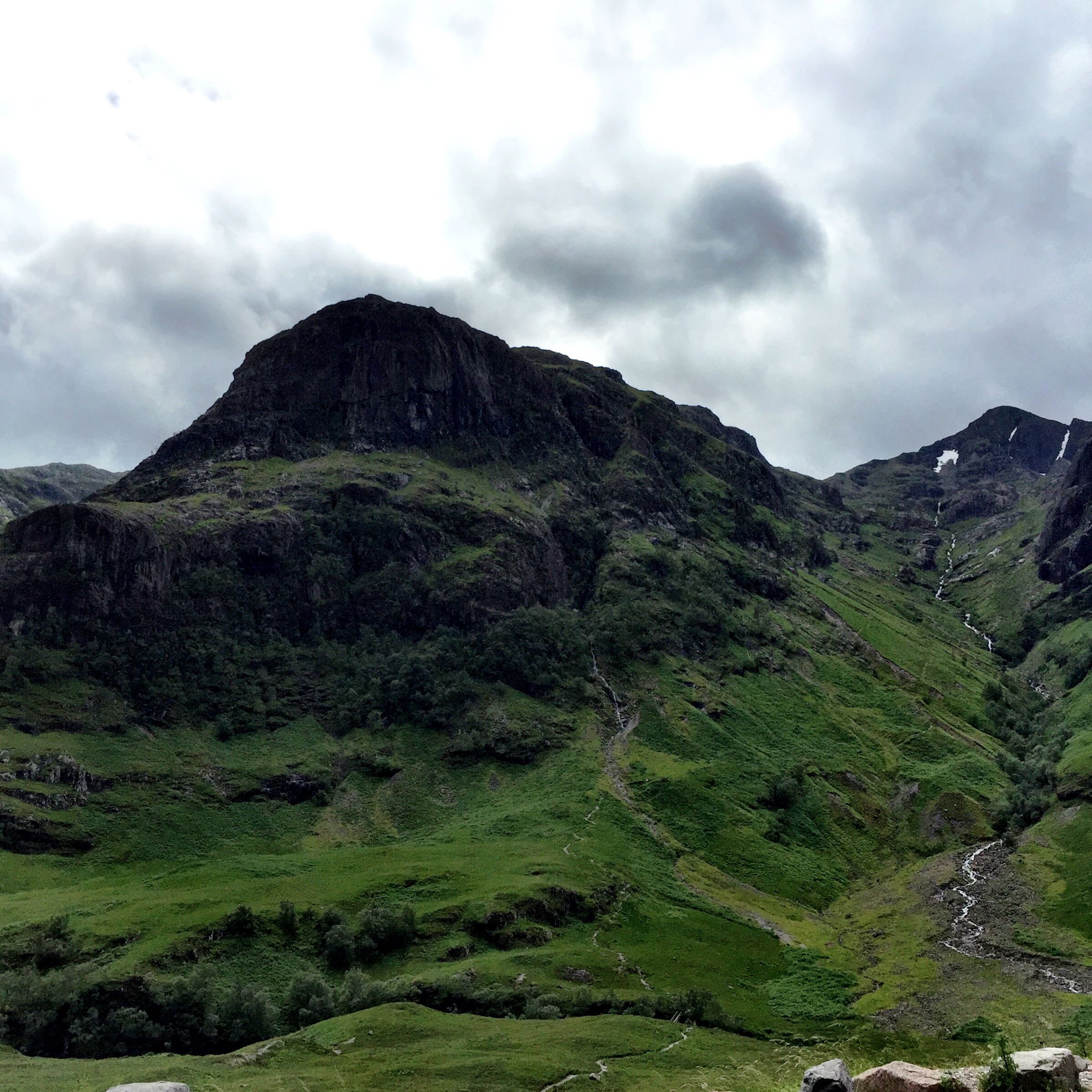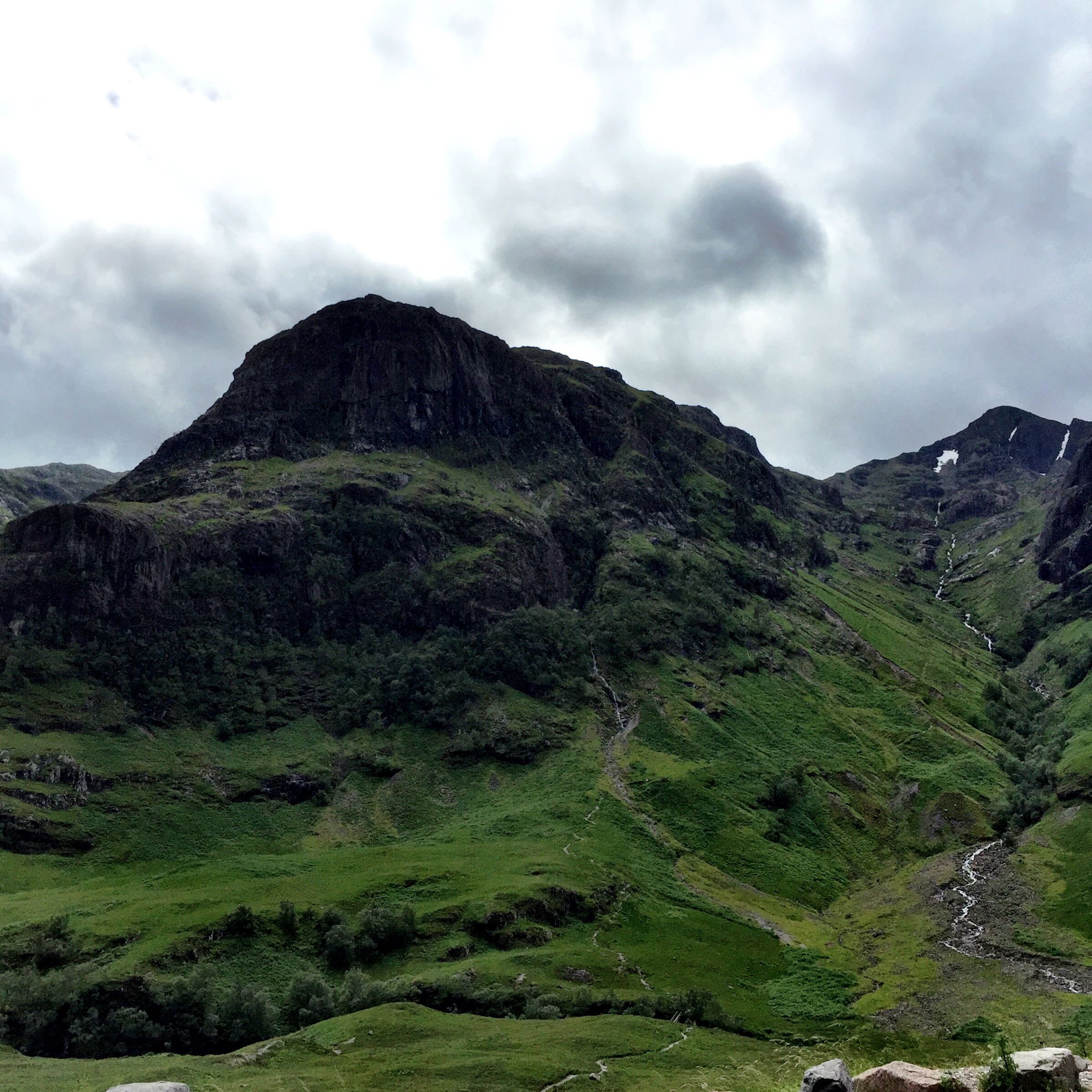 The weather that week was incredibly cold. The locals told us it was unseasonably cool with some days hovering around 45℉. Still, we did manage to see some sites whilst layered in my summer clothes. At one point I believe I had on 2 shirts and 3 cardigan sweaters. Ha! There were a couple of warmer, sunnier moments. Hiking up Arthur's Seat was a mix of sun and clouds... perfect!
Oddly, we didn't really see either of the castles in town. That's something I'm looking forward to doing this second trip. I did manage to snap a few photos of the Queen's castle. So lovely!
I'm going to try to recap my 2017 trip a bit sooner than the 2015 trip.... but no promises. Cheers to Summer Holiday Travels!